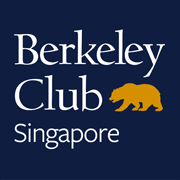 Berkeley Club of Singapore: A registered society with the Singapore government since 1991.

We welcome all past, present and prospective students of UC Berkeley to be members of our society. Other friends and associates of Cal are also welcome to be associate members.

Joining this Facebook group does not make you a member of the actual Club. Club membership is based on membership dues. If you'd like to become a member, please send a note to berkeleyclubofsingapore@gmail.com.

To ensure content remains fully relevant to the group, please refrain from posting job announcements or events that are unrelated to Cal. Go Bears!
Want to find more groups and events like this?